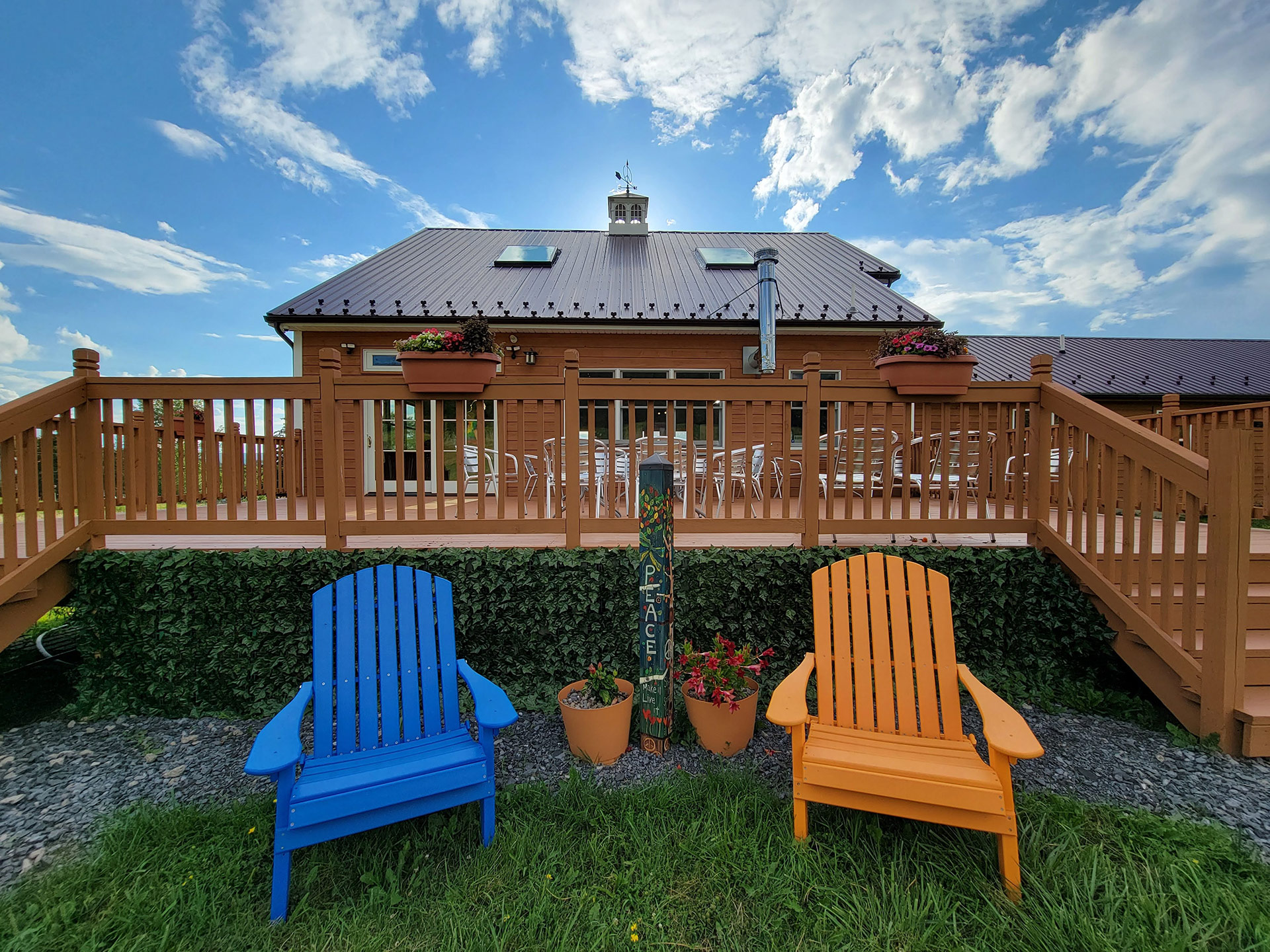 Our History
In 2004 Silver Springs Winery opened their doors to the public with a small selection of wines and a small bar to serve them on. Customers were immediately greeted with smiles as they walked into the wine-makers actual house. Some may remember the quaint red top bar, purple walls and sauce always on the stove. Wine tastings were personalized to each person's unique taste, and the family wine history was shared.
After operating over a decade, in the small, single-room winery, Silver Springs was ready to grow!
In 2016 Silver Springs broke ground for a new, much larger tasting room. Skip forward to Fall 2017, the new building boasts wall to wall tongue and groove locally milled oak walls and a hippie-like atmosphere. With hard work and pure determination Silver Springs Winery finally opened its doors with the same red top bar, and the same customer standards.
The winery specializes in custom built tastings, with over 30 different wines. Staff guide customers through an interactive wine tasting flight, personalized around their likes, while also educating them on the history of the winery and its wines.
Five miles north on State Route 414 in Burdett, NY, Silver Springs' tie-dye car and hand carved peace sign landmarks are sure to catch your eye. Stop in and enjoy a flight with their family, and have the best time on Seneca Lake!
If you can't make the trip, order from our online store – Now Shipping to NY, PA & NJ.